The Quiter Group, a company which was founded in 1995, is a company specialising in the design, creation, implementation and support of DMS (Dealer Management Systems) for the automobile sector, aimed at satisfying the needs of its clients. It is currently one of the most important international IT engineering groups in the automobile sector.
The Quiter group consists of the following companies:
Quiter IT Services, with its headquarters in Santander (Spain), formed in the year 1995.
Quiter Argentina, with its headquarters in Buenos Aires, formed in the year 2000.
Quiter Portugal, with its headquarters in Lisbon, formed in the year 2004.
Quiter Mexico, with its headquarters in Mexico City, formed in the year 2006.
Quiter Colombia, with headquarters in Bogotá, formed in the year 2012.
In addition to these countries, we also have clients in:
One of the company's objectives has always been to make a difference due to the high technological level of its products and the quality of its services.
More than 240 people are currently dedicated to addressing the needs of more than 2,200 dealerships that have placed their trust in the company's products and services.
MISSION, VISION AND VALUES
MISSION
Optimise the management of the different business areas.
Quality and reliability in the software supplied.
Improve the service offered to our clients and their loyalty as a differentiating factor.

VISION
To be the most technologically advanced DMS with constant evolution.
Enjoy the trust of all the clients that need our services.

VALUES
The satisfaction of our clients.
Team work.
Collaboration with our clients.
Innovation.
Acting responsibly with the environment.


Policy and strategy
The Quiter Group pursues the enhancement of the international leadership of its products, actively committed to R&D and the continuous training of its professionals.
The careful planning of the expansion process on the international market has allowed the company to strengthen its business model and face new challenges with enthusiasm and optimism. This expansion plan on the international market, undertaken by its management team, is proving to be very effective and, to date, the company is present in Portugal, Andorra, Angola, Argentina, Bolivia, Colombia and Mexico.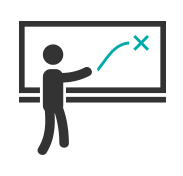 The company's strategy is based on anticipating the needs of dealers by means of the constant evolution, in order to offer the best quality in our products and services.
The main focus of the strategy revolves around offering dealers a range of complete solutions, formed by products of an advanced technological standard and undergoing constant evolution, with its high added value services.